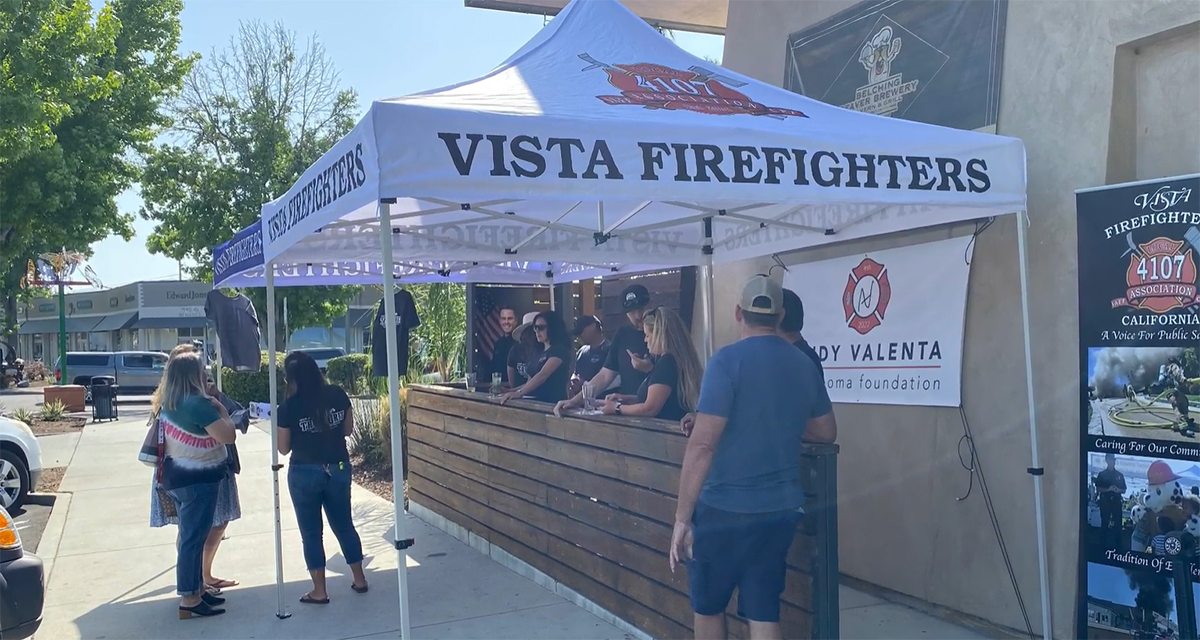 True Grit Event
On May 2, 2022 the Belching Beaver Brewery in Vista, CA launched a special beer in Andy's honor: the "True Grit IPA". All sales from the beer and additional t-shirt sales from the event were donated to the Andy Valenta Melanoma Foundation, raising over $14,000.
The event was featured in the North County Daily Star and on Channel 5 Fox News.
Belching Beaver Brewery's True Grit IPA
A collaboration IPA with the Vista Firefighters Association was available on tap at the event, along with 4-packs of True Grit and other merchandise available.

A full pallet of beer sold out in under 3 hours making the fundraiser a huge success! The money will be used for pre-cancer screenings for firefighters who are more likely to suffer from the disease than the general public.

The Andy Valenta Melanoma Foundation is extremely grateful to everyone at the Belching Beaver Brewery! As it says on the can, 'We would like to salute Andy, his wife Caylie, and his daughters Lily and Grace. Cheers today and always to the man who stood in the arena with us, who did everything with enthusiasm, and who taught every one of us what it means to live life'.
Read More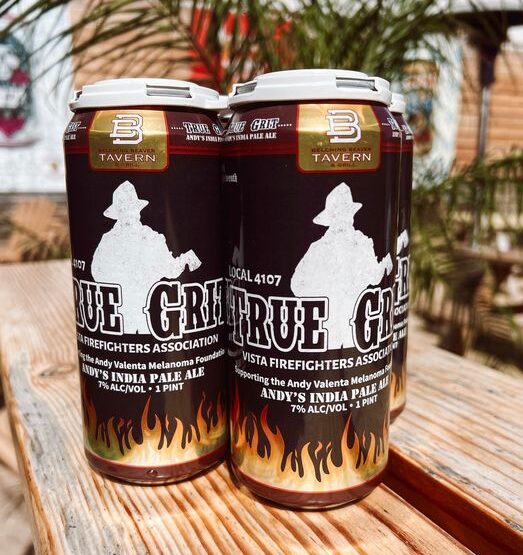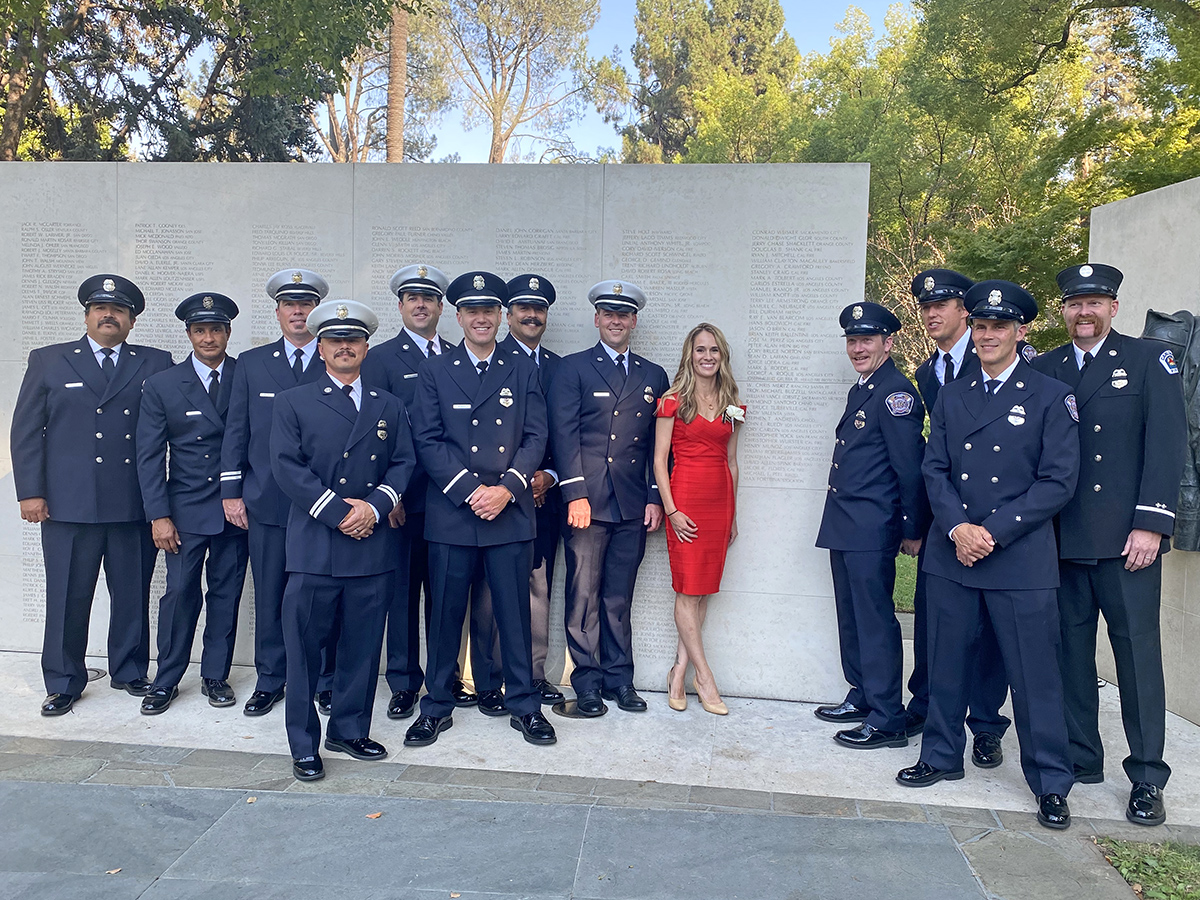 CA Firefighters Memorial
A FITTING TRIBUTE – July 30, 2022
The California Firefighters Memorial is a unique and stunning tribute to firefighters who have died in the line of duty.

This stunning memorial in Capitol Park depicts the heroism of the profession and the anguish felt when a firefighter falls in the line of duty. The centerpiece of the California Firefighters Memorial is a stunning brushed limestone Memorial Wall that currently carries the names of more than 1,500 California fallen firefighters who died in the line of duty.
Forever Remembered…
Andy Valenta's name was eternally engraved on the memorial wall. Many friends, family, and coworkers were there in support of Andy. It was a beautiful weekend, put on be the California Fire Foundation.

"To see his name permanently engraved in the Capital of California is incredible, something that our girls can always come back to and see and tell people that their daddy's name is in the Capital forever. It's really special, and he absolutely deserves it. I'm so thankful that the Foundation has created it to honor him and every other firefighter for their sacrifice." – Caylie Valenta
Learn More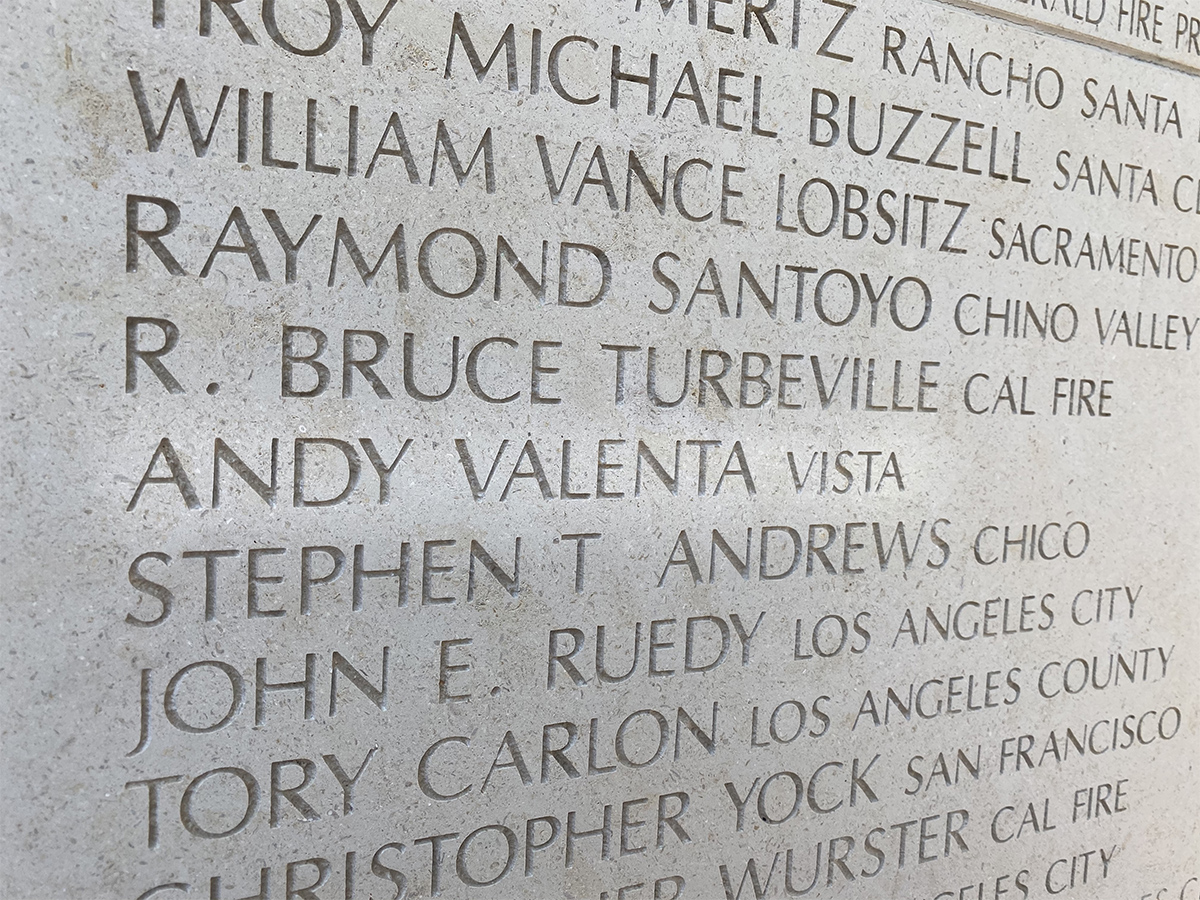 In the news…
The Andy Valenta Melanoma Foundation strives to bring awareness to the occupational cancer risk firefighters face.